Drishtic AI releases ML-based solutions for Mask Detection and Social Distancing for workplaces and public places to fight the spread of COVID-19.
Drishtic AI's 'Prevent Covid' product is designed to integrate with your existing video surveillance system to detect and send alerts for missing Face Masks and violations of Social Distancing on a SaaS platform
Drishtic AI is ready to help companies to keep their employees and customers safe. Our ML based 'Prevent COVID-19', a safety product that helps to prevent the spread of COVID-19, is in several vertical markets like retail, healthcare and manufacturing.
Detecting Masks on real people
Our technology allows you to detect face masks on real people. We trained our models to identify the masks on human beings and ignore other objects. You may qualify for a free POC (Proof of Concept), please set up a time for consulting.
Reduce your CAPEX with our solution
Our hardware-software solution utilizes existing ecosystem of your IP camera based surveillance system. It reduces the deployment complexity and CAPEX while providing actionable data through our ML models. We understand the technology better and have experience working with security systems and the data network providers to implement and manage our solution.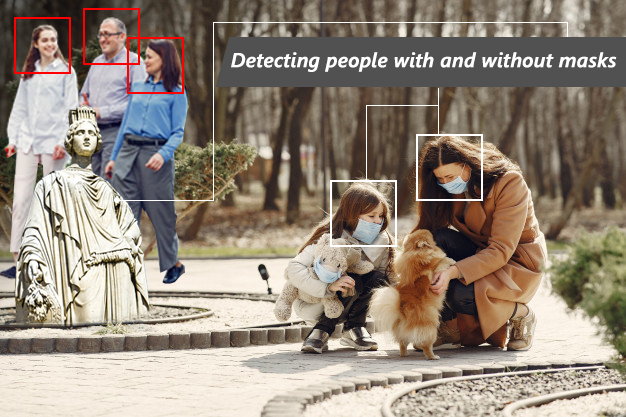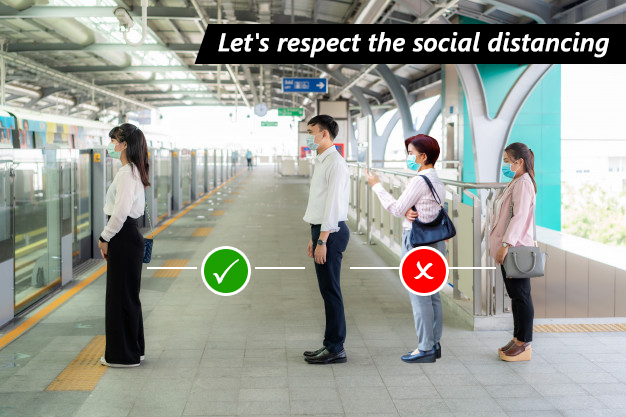 Keep your team and clients safe and be compliant
Our solution helps you to stay compliant and create a safer environment for all. This solution will detect and notify violations to your mobile phones and/or emails. These timely notifications will help keep your employees, customers and their families safe. The very existence of automated ML based detection and alerting will make the members more responsible.
Recording and logging of violations will help your HR team to showcase the organization's effort to provide a safer environment.
"You don't need to buy new cameras, our product will work with your current setup and still provide meaningful reports and alerts when Covid rules are violated", said Balaji NJL, CEO of Drishtic AI.